This ain't your great-granny's tent revival!  Originally founded by native Texan Ben Atkins in Buenos Aires, Argentina (2017), The Atkins Tent Revival spent their first 3 years playing shows and recording in la ciudad de la furia with a rotating cast of brilliant musicians, releasing one EP (Getting Older, Estudio Panda, 2020), and recording several unreleased singles in that time.  After briefly moving back to his hometown of Waco, TX in 2021, Ben Atkins has now moved his act to Trondheim, Norway (2023) where he has assembled a new cast of musicians to take up the helm and help spread the Gospel of Good Times. The new Norwegian lineup includes Manuél Åkerlund on lead guitar, Trude Heggstad on keyboard, Aasmund Sivertsen on bass, and Eirik Fagerslett on drums.
The ATR's music combines influences from blues, country, soul, ranchera (Mexico), folk, R&B, hip-hop, gospel, and rock. The songwriting is anecdotal, so that shows become "story-time" with the lyrics looking to connect with the audience through universal experiences of love, loneliness, financial instability, and the basic human desire to have a dang good time! The ATR's performances bring these stories to life in a poetic confessional led by Atkins' nuclear vocals.
The group is new to the Trondheim scene, but has already wowed audiences around town in the last few months (Antikvariatet, Stammen Cafe, Sluppenfest 2023, Eat the Rich), and looks forward to bringing powerful shows to Trondheim's biggest stages in 2024!!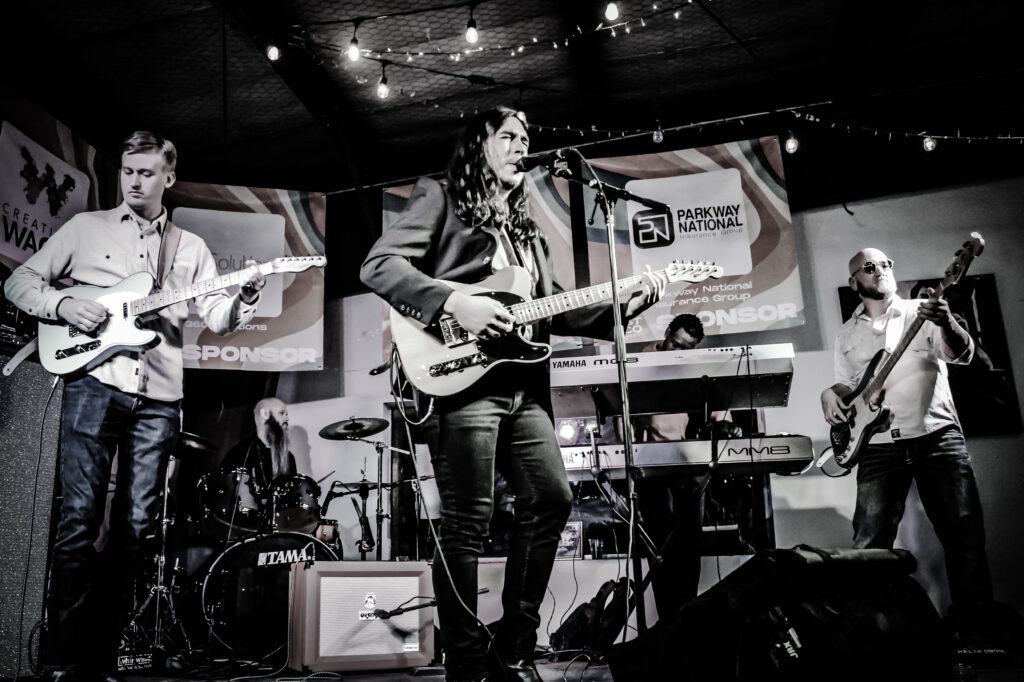 MEMBERS
Ben Atkins – Lead Vocals / Guitar / Ukulele
Aasmund Børli Sivertsen – Bass
Manuél Åkerlund – Lead Guitar
Trude Heggstad – Keyboard / Piano
Eirik Fagerslett – Drums
FORMER MEMBERS
Dan Garrett – Bass
Kent Klaras – Lead Guitar
Sean Anderson – Keyboard / Piano
Mikey Uptmore – Drums
Juan Meisen – Keyboard / Piano
Mariano Cukierman – Lead Guitar
Maxi Turco – Bass
Tom Gold – Drums
Franco Martino – Lead Guitar
Charlie Higgins – Bass
David Bryson – Drums
Gaston Saya – Guitar
Jay Bird – Guitar